Offered for sale to a discerning buyer with privacy and security in mind. Close to the world-famous vineyards of Barbaresco and Barolo, and surrounded by its own vineyard, 24 kilometres from Alba, the capital of white truffles, the 1000 square-metre house was built in the nineteenth century and totally refurbished in 2007.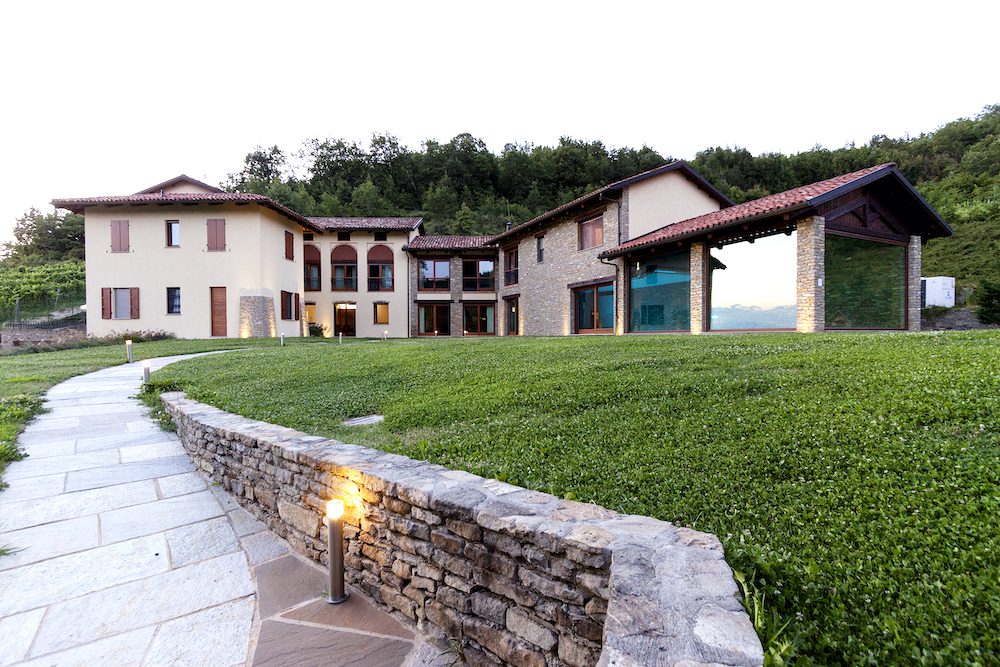 The house is fully air-conditioned and includes also floor heating throughout. The house is fully equipped with an automated control system of the highest quality, made by Crestron, which commands lights, heating, air conditioning shutters etc.

The swimming pool and view from the jacuzzi
The house has spectacular features and amenities, with four bedrooms, with the possibility of three more, seven bathrooms, three kitchens including an outdoor summer kitchen with barbecue and wood pizza oven, two large covered terraces, large garden, a heated indoor swimming pool of 15 metres, one full-size jacuzzi on the terrace, a hamman, a fully-equipped wine cellar, a wine tasting room, a cinema, a snooker/game room, a fitness/sport room, a laundry room, a 20MW generator for emergencies, a garage for up to five vehicles, and a lift.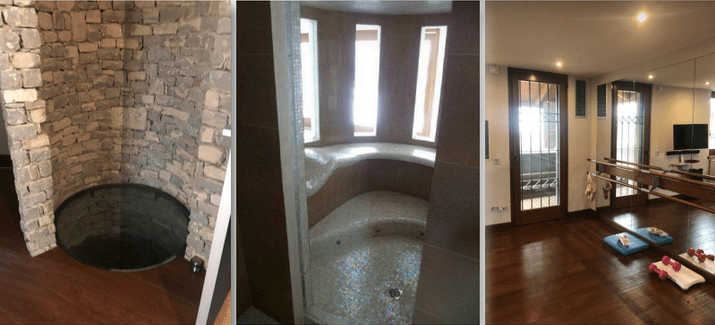 The well, Turkish bath and gym
There is also a multi-layered alarm system that protects separately the outer perimeter of the grounds (fence), the perimeter of the building itself, and the inside of the house.
Included also is an automated system of steel doors that completely seals off the first and second floors of the house creating a safe area in case of an intrusion.
Cuneo International Airport is 51 kilometres, Genoa Airport (109 km) – Torino Airport (117 km) – Milano Malpensa Airport (202 km) – Nice Airport (218 km). Monaco is 200 kilometres away.
There is also the possibility to build a helipad on the property.
The area is renowned for wine, restaurants and high gastronomy. There is also Agriturismo, where you can find world-famous homemade products such as pasta, cheese, white truffles, black truffles, and hazelnuts.
ENQUIRIES: martinabrodie@gmail.com