Sassan Behnam-Bakhtiar is Iranian by background and also very local to Monaco where he graduated with an MBA from IUM in 2011. His wife is a gallerist in Monaco and they live as a family in St Jean Cap-Ferrat.
Sassan is completely 'at home' in Monaco and in developing his unique signature style over the last 12 years he is an artist who has clearly found his voice.
"There's so much we don't know about ourselves," he told me at the gallery. "All of us have dormant power within us. It's a question of reaching in." Hence the title of the exhibition, The Journey Within.
Sassan's technique is almost brutal. He uses construction tools to remove layers of paint, and sometimes, he told me, the canvasses don't survive.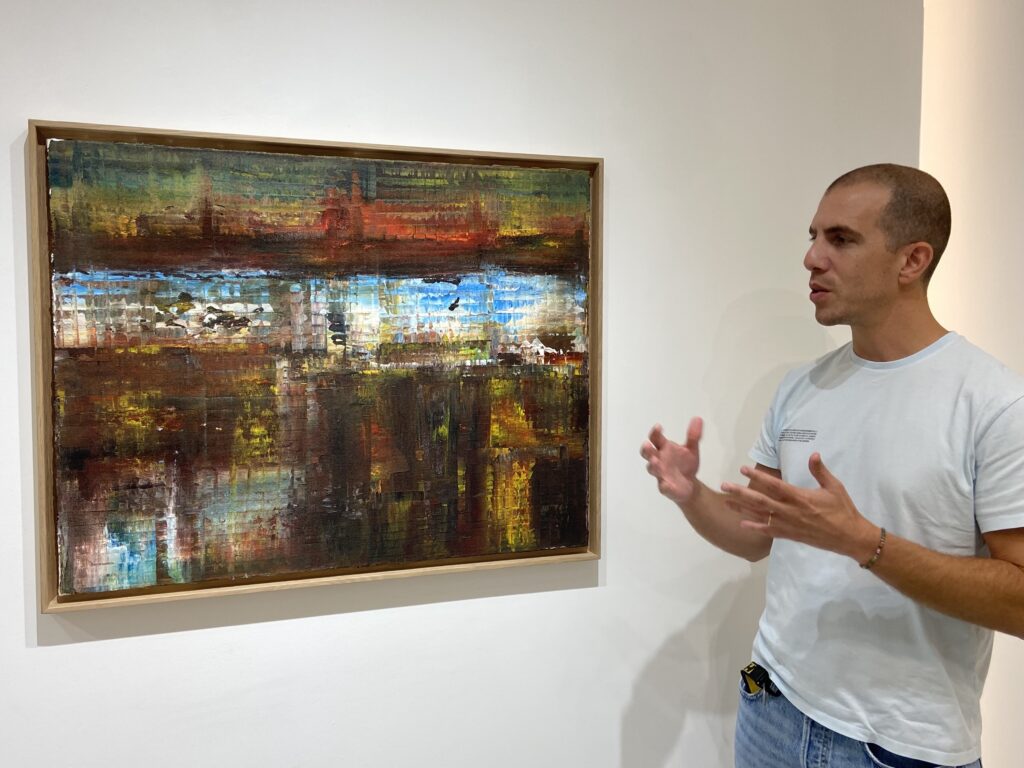 His approach is impromptu, with no pre-planning, and decidedly contemporary. Having said that, one of Sassan's favourites – and mine too – is a painting called London. Unsurprisingly, the deeply evocative painting has already been reserved, by a British buyer.
Sassan's background is extremely cosmopolitan, and has not been without its difficulties.
"I've been in some tough situations, of a life-threatening sort," he said.
To put this into context, a great uncle was Shapour Bakhtiar, the last prime minister under the Shah of Iran. He was assassinated in Paris in 1991.
Sassan comes from a very creative family, a fourth-generation artist. At the age of four he was drawing facades of opposite buildings on the Ile Saint Louis.
On September 16 Sassan will paint a canvas at the Grand Hotel du Cap-Ferrat and the painting will be auctioned immediately to benefit the Prince Albert II of Monaco Foundation.
In the meantime, his selling exhibition continues until September 26 at the Sotheby's gallery, 20 ave. de la Costa, open Tuesday to Saturday from 10:00 until 19:00.
PHOTOS: Main, Sassan at ease in Sotheby's, Monaco (provided). Centre, Sassan with London. Ian Brodie