Having completed extreme condition testing in the Arctic circle, the first ever electric Rolls-Royce has begun testing on the windy roads of the Côte d'Azur.
The launch of the Rolls-Royce Spectre is a massive deal for the highly esteemed marque, as the Spectre will be the first ever fully electric Rolls. As a result of this, and Rolls' perfectionist reputation, the Spectre will be driven for a total of 625,000km on the French Riviera.
The colossal amount of driving will take place in two parts and will begin at the historic Autodrome de Miramas proving ground. The second phase of testing in the region occurs in the Provençal countryside surrounding the Autodrome, a region that is enjoyed by many of the marque's clients.
Development in the South of France will involve the fine tuning of a new electronic roll-stabilisation suspension system, that will ensure that the Spectre will deliver Rolls-Royce's hallmark 'magic carpet ride'. The new system will decouple anti-roll bars on straight roads and recouple them when the Satellite Aided Navigation system detects an upcoming corner, enabling maximum smoothness upon entry and exit.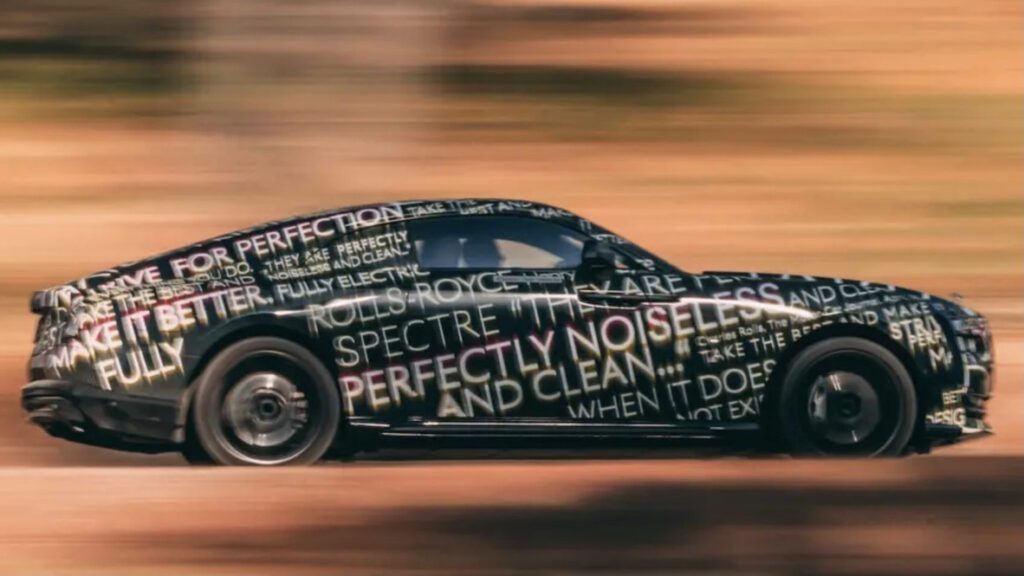 Such sophisticated suspension requires an even more sophisticated brain, or a few of them in the Spectre's case. This is the most connected Rolls-Royce ever and each of its components is more intelligent than in any previous Rolls. It features 141,200 sender-receiver relations and has more than 1,000 functions and more than 25,000 sub-functions, which is around three times more than can be found in a typical Rolls.
The Spectre will be thoroughly rigid. Aluminium architecture is reinforced with steel sections that provide exceptional torsional rigidity, especially when combined with aluminium body sections that represent the largest of any Rolls yet. For example, the pillarless coach doors are nearly 1.5 metres in length, making them the longest in the marque's history.
"It is no exaggeration to state that Spectre is the most anticipated Rolls-Royce ever. Free from the restrictions connected to the internal combustion engine, our battery-electric vehicle will offer the purest expression of the Rolls-Royce experience in the marque's 118-year history." said the CEO of Rolls-Royce Motor Cars, Torsten Müller-Ötvös, before adding that "This latest testing phase proves a suite of advanced technologies that underpin a symbolic shift for Rolls-Royce as it progresses towards a bright, bold, all-electric future. This will secure the ongoing relevance of our brand for generations to come."
The Spectre is still only around 40 percent of the way through the development process, with one million kilometres to go before it reaches the target of 2.5 million kilometres. However, the Spectre should be complete before the end of next year, as customer deliveries are set to begin in the fourth quarter of 2023.