HSH Princess Charlene very informally joined a tour of the Prince's Palace last week, to the evident joy of visitors discovering its treasures, including the recently-restored frescoes.
On Friday, TSH Princess Charlene and Prince Albert congratulated the twins as they graduated from a week-long course at the Yacht Club, the Sea Adventures Summer Camp.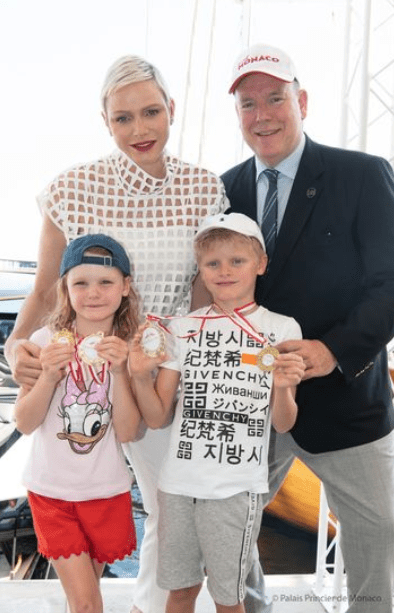 As their parents have done before them at Olympic Games, Prince Jacques and Princess Gabriella held their medals aloft with pride.
PHOTOS: Eric Mathon, Prince's Palace