Lagoon 51, the new green catamaran, has made shockwaves in the yachting industry with its ability to accommodate all the demands of a new generation of owners whilst remaining sustainable.

No space is wasted on this 15.35 metre yacht as it shares the attributes of a much larger vessel. Both bows include 1-3 bedrooms including the owner's cabin which is equipped with a large walk-in closet and an en-suite shower alongside a sofa that sits in the middle of the room.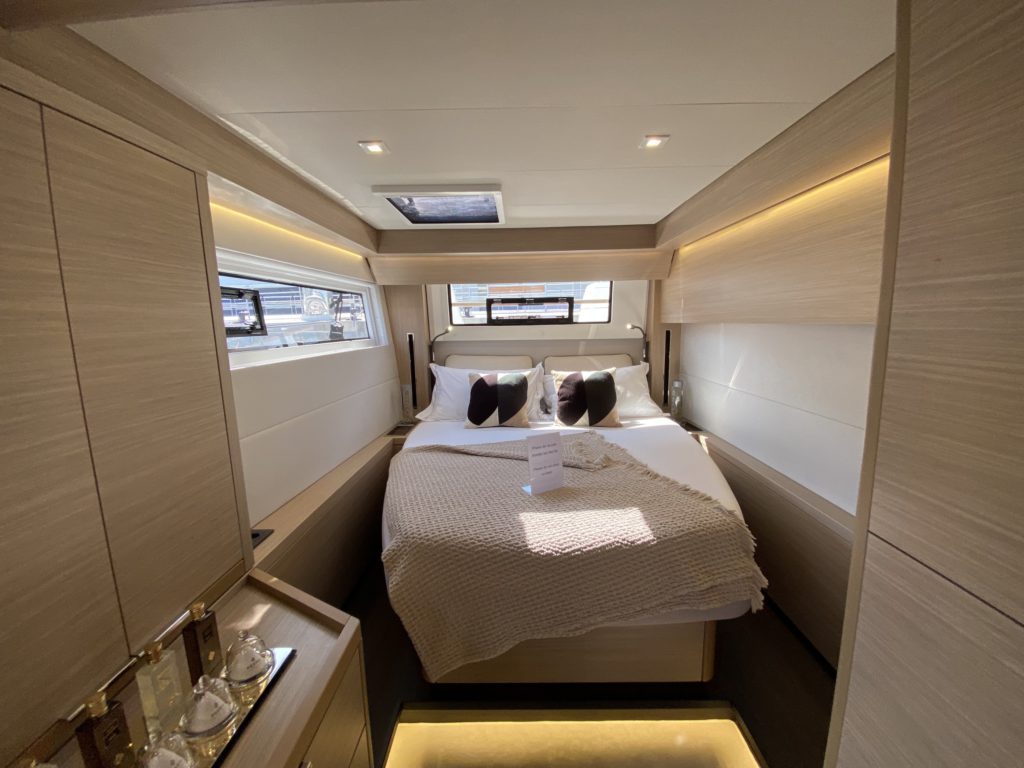 Owner's cabin

Depending on your preferences, Lagoon allows you to choose between having a bow completely dedicated to the owner's cabin or instead fitting it with two beds facing each other or three beds in each bow, which is most suitable for charters.

The entire yacht is well-lit with natural light. This is particularly well-displayed in the spacious saloon with the view being continuous coming from the 360° vertical windows.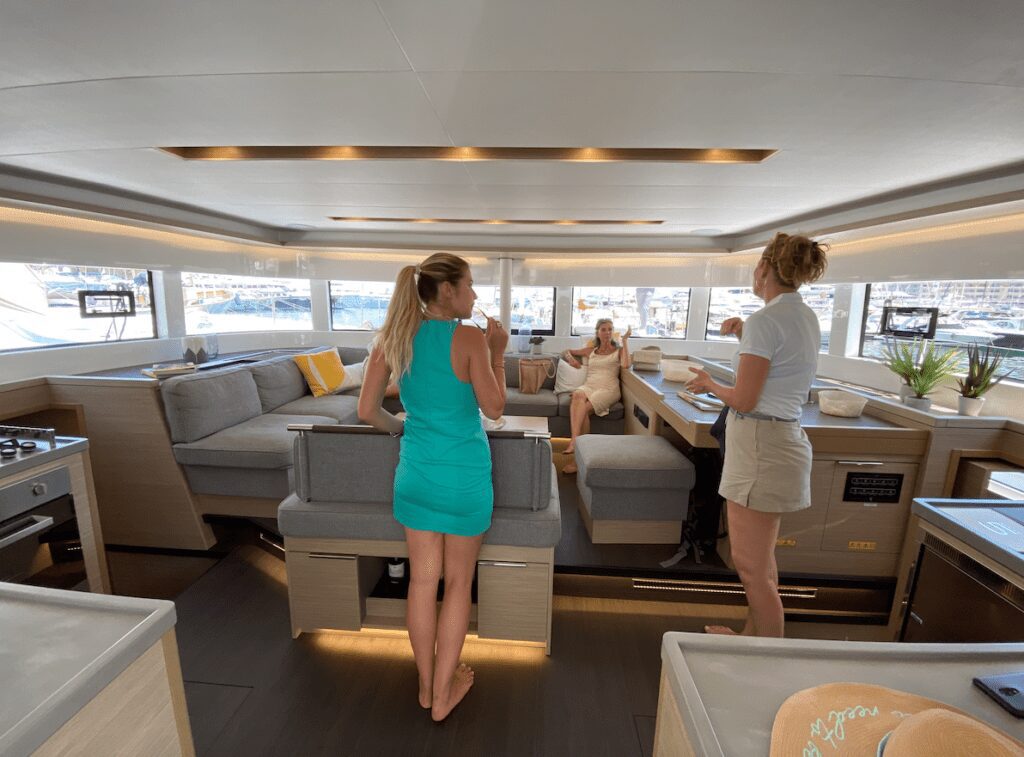 The salon
The exterior of the boat features an extensive flybridge that occupies 80 percent of the roof with two large sunpads at the front of the helm station and a huge C shape seating area creating an environment perfect for entertaining.

At the back of the yacht there is a large bathing platform that can be controlled. You have to walk along the side-decks to reach the forward cockpit with an unobstructed view over the ocean and a coffee or drinks table with plenty of cupholders.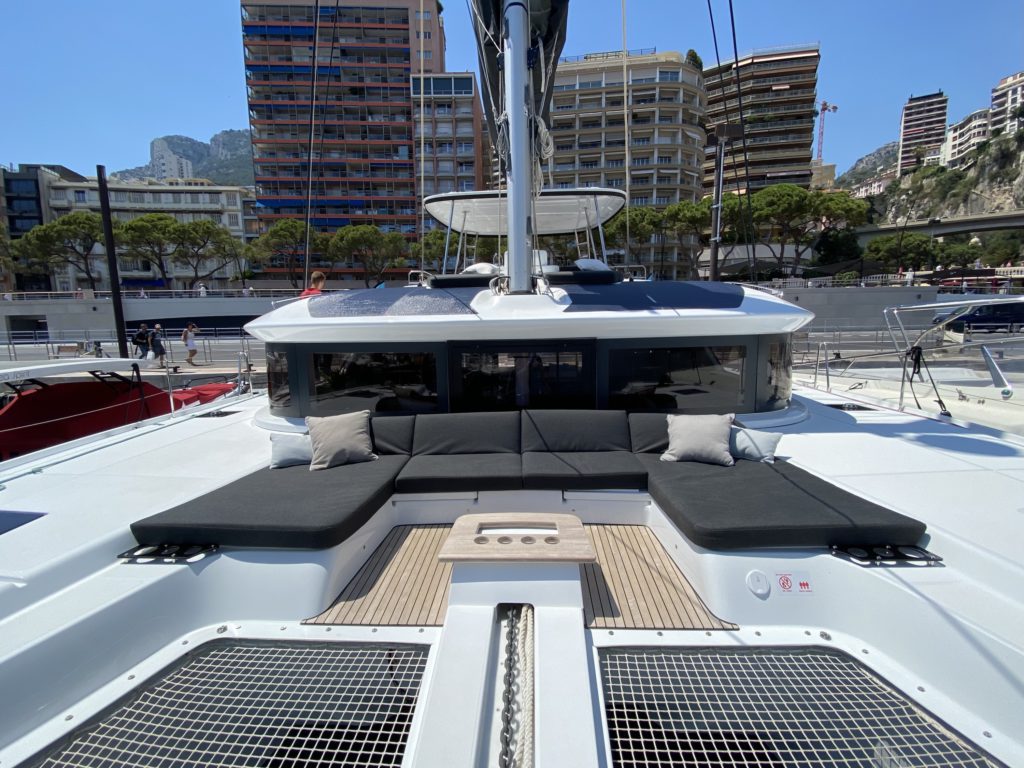 The forward cockpit

How is the Lagoon 51 sustainable? The Lagoon 51 offers options of XXL solar panels on the roof which provides more than 3.400 watts of power to operate the on-board service while looking discreet unlike traditional solar panels. Hemp fibre replaces fibreglass wherever possible and only 100 percent ecological and biodegradable cleaning products that are delivered with the boat.
MAIN IMAGE: Lagoon OTHER IMAGES: Max Brodie
MORE INFO: https://oceanis.it/en/