The 2022 Concorso d'Elegenza at Lake Como's Villa d'Este did not disappoint, as over 50 remarkable classic cars came together for the world's most prestigious heritage automotive beauty contest. First held in 1929, this concourse has been attracting the world's most stylish cars for almost a century.
Despite facing some serious competition, the deserved winner of the coveted 'Best of Show' award was a beautiful 1937 Bugatti Type 57 S, owned and immaculately restored by Monaco resident Andrew Pisker.
This storied Bugatti hails from the 'art-deco' era of motor car design, which often saw curvaceous lines on overly opulent bodies, but this 'Bug is different. Thanks to traditional coachbuilder Vanvooren, this Type 57 S joins only a handful of others to be given clean-edged convertible bodies, making Mr Pisker's Type 57 S extremely rare, in addition to being show-winningly beautiful.
Despite the extremely rare status of this particular Bugatti, Pisker tells NEWS.MC that he still drives it. "A common misconception is that it looks amazing, so its obviously not drivable and you've just wheeled it out for Villa d'este. Not true. When it finished the first part of its restoration, Bugatti commissioned a film crew to follow my son and I as we drove it from London to Molsheim, to take it back to its ancestral home, so to speak."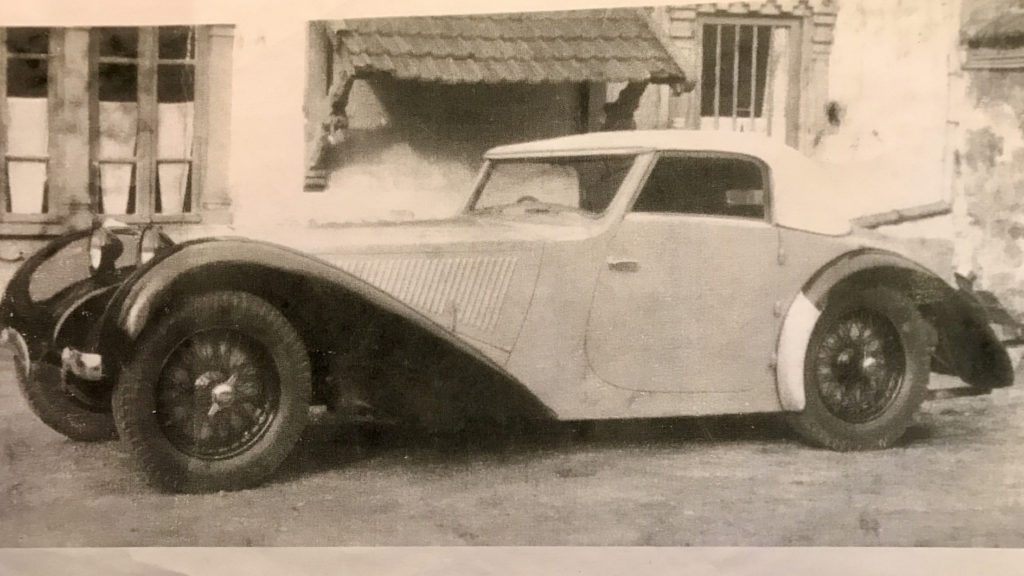 "So yes we have driven it, and it drives very, very well. It's not just a show pony," tells Pisker, before adding that "Many of these cars never get driven, but in my case I'm more of a driver of cars rather than anything else."
This car is indeed more than just a show pony, having survived a lifetime and multiple owners since arriving to the US in the 1950s. During its time in the States, the Type 57 S changed hands until it fell into the possession of a Senior Vice President of General Motors, who swapped out the Bugs' inline eight-cylinder powerhouse for a Buick V8 engine. A prototype for what would become the Rover V8, in itself a hugely successful engine.
The Bugatti would go on to serve four decades as a testbed for the blubbering American V8, before being reunited with its original engine after it appeared in an internet search. However, there was still a lot of work to do to restore the car to its original glory when Pisker brought it from the States in 2013.
Almost ten years later, this storied Bugatti topped the Concorso d'Elegenza at Villa d'Este, thanks to its thoughtful owner. When asked if we can expect to see him competing at the 'Concorso' again, Pisker answered "Yes. It requires a lot of planning and you need the right car, but It's going to be very difficult to follow up on this car. What am I going to go with next?"
A good question indeed, as this beautiful Bug' will surely be a tough act to follow.