A few years ago a flying car from Slovakia created a lot of interest at Top Marques, the supercar show, and since then the drone has become ubiquitous as a camera platform and so much more, and especially as a weapon of war.
It was only a matter of time before some bright spark came up with a drone big enough to feature a seat for anyone mad enough to take their chances with overhead power lines.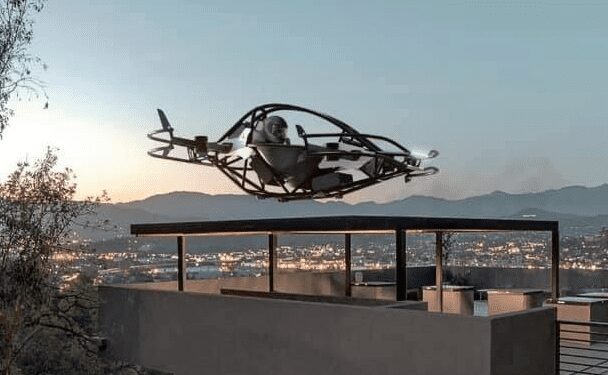 So, the Jetson One has taken off and already sold-out ahead of production starting, according to its Swedish start-up manufacturer.
The very innovative airborne vehicle is due to make its public debut, in Monaco of course, at – wait for it – Top Marques.
The Jetson One, whose name may be inspired by the soaraway US cartoon show, costs about $93,000 while its eight electric motors push it along at up to 102 kph.
I can hardly wait until June 8 for its unveiling, exactly four weeks after another Swedish outfit opens its megastore in Nice.
BELOW: The original Jetsons