Now that the worst of the coronavirus pandemic is over and travel restrictions have disappeared or been relaxed, no-one is more relieved than the teams at high-end travel company Abercrombie & Kent.
The holiday choices on offer have never been so varied, but at Abercrombie & Kent one thing remains a constant, the finest attention to detail and client requests.
The company set up by Monaco resident Geoffrey Kent 60 years ago with safaris in Kenya now offers holidays across the globe.
It's impossible to do justice to the range of experiences being offered, so we look at just three of Abercrombie & Kent's amazing destinations, Brazil, Ecuador and east Africa, where it all started.
"Brazil is also one of the greatest eco-destinations on earth. The Amazon is not only the world's longest river, but its basin covers almost half of Brazil. Further south, on the borders of Paraguay and Bolivia is the Pantanal. Here, in the world's largest wetland area, you might catch a glimpse of caiman, capybara, jaguar and anaconda. On the borders of Brazil and Argentina, hear the thunderous roar of Iguazú Falls. You can walk above them on boardwalks or take a boat to one of the lakes to appreciate their full magnificence," A&K's brochure tells us.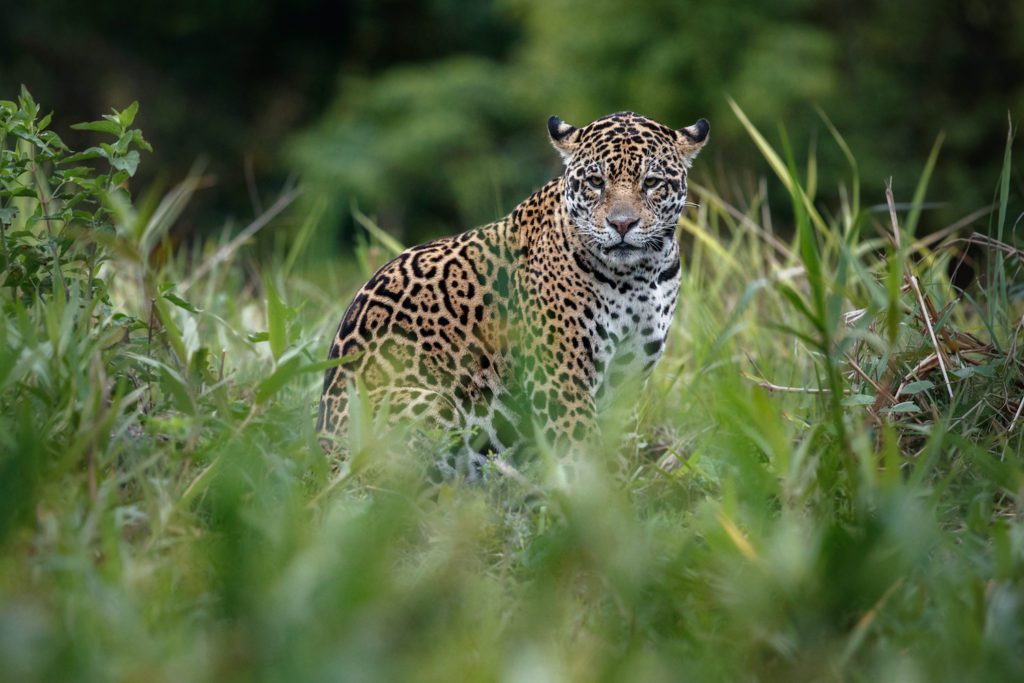 A different type of Jaguar
It's not all about eco-tourism. Brazil is one of the liveliest and most beautiful countries in the world. With its golden beaches, edged by the Atlantic rainforest, and samba-fuelled nightlife, your luxury holiday in Brazil is sure to be special.
"Experience the best of Brazil with an itinerary that combines the carnival colours of Rio de Janeiro, architecture of Brasilia and the flavours and rhythms of Salvador. 'Classic Brazil' is a year-round destination and nine nights are priced from £3,685 per person.
There are other packages, too.
The Galapagos Islands need no introduction and once again Abercrombie & Kent have it all sorted. The company offers Classic Ecuador and the Galapagos from £9,885 for 12 nights.
From the on-line brochure: "From the cobbled streets of one of the world's highest capitals, to the extraordinary Galapagos Islands, spectacular treasures await you on this Ecuador tour. Take a Galapagos cruise and marvel at the incredible beauty of Darwin's laboratory. Here you'll explore the iconic islands and their unique wildlife. Back on land, relax into the slower pace of hacienda life before bartering for handmade souvenirs in Latin America's most famous market."
As it all started in Kenya and safari adventures have been developed and honed over 60 years, it's not surprising that Abercrombie & Kent have the finest available.
The specialist travel operator has come a long way since pioneering luxury safari holidays, but it's never forgotten our roots. In fact, it has grown them deeper. A&K now has 12 offices dotted across sub-Saharan Africa, a curated portfolio of the very best safari lodges and camps, and a large team of experienced guides waiting to showcase this special destination for you.
"Drawing from this network and know-how, we can craft your dream safari holiday – it's what we've been doing for more than 60 years, after all.
"Head to Tanzania and Kenya to witness the Great Migration, hop in a 4×4 to roam South Africa's national parks, enjoy a sunset game drive in Botswana, or spot wildlife on foot in Zambia. Wherever you wish to go, we'll ensure your African safari holiday is five-star from touch-down to take-off."
A&K tailor-makes holidays to perfectly suit its clients and their loved ones. But, if you'd rather join like-minded travellers on one of its luxury small group journeys, A&K's Africa collection includes thrilling safari escapes to South Africa, Botswana, Kenya and Tanzania.
Tailor-made Kenya tours offer the opportunity to experience classic Kenyan sights on safari, on foot or by helicopter. Eleven nights from £5,450.
Abercrombie & Kent offers exceptional holidays on every continent, Brazil, Ecuador and Africa representing just the tip of the iceberg – Antarctica is also included. Dip into the A&K brochure and discover the perfect escape this summer.