Aston Martin are no strangers to sticking their biggest and brawniest engine into their baby cars, and now the Vantage has received that same treatment for the last time.
What is already a fast car even by today's standards has been made faster, thanks to Aston's 5.2 Litre twin turbocharged V12 engine, as opposed to the still sizeable 4.0 Litre twin turbo V8 engine that can be found in the standard Vantage. This V12 engine is as powerful as some might suspect, as it produces 690bhp and 555lb ft of torque, which results in a power-to-weight ratio of 385bhp-per-tonne. Not bad for a baby Aston.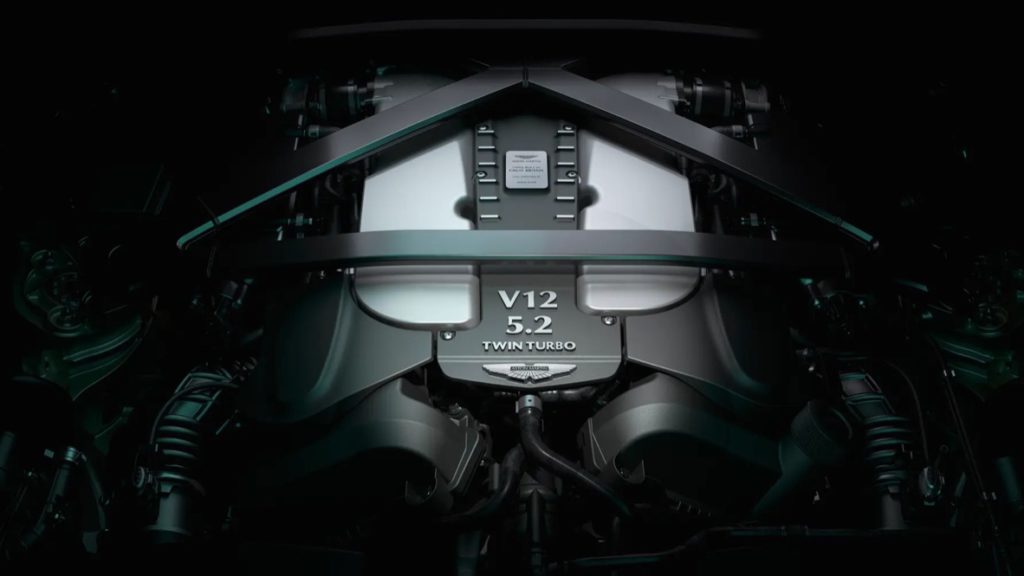 In order to accommodate that hefty 12 cylinder engine, the good people of Gaydon have revised the chassis of the Vantage. The V12 version boasts new anti-roll bars, stiffer suspension springs in the front and the back by 50 and 40 percent respectively, a new steering tune that prioritises sharpness and a stiffer body to boot.
The V12 Vantage has also been overhauled both aerodynamically and aesthetically, as a new front splitter is joined by a new rear diffuser and a new rear wing. You got the picture, a whole lot of new aero to produce a whole lot of downforce.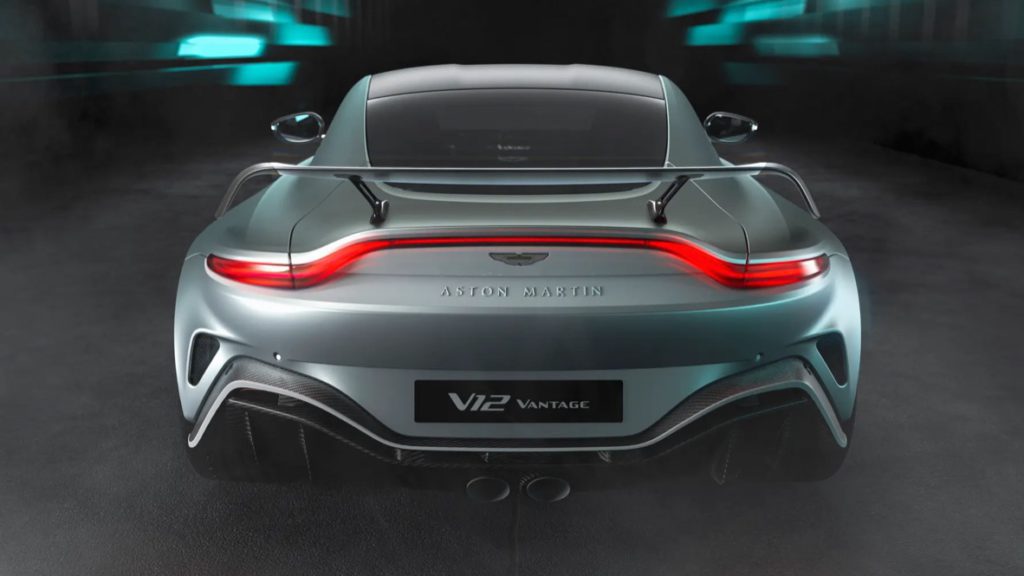 The cumulative result in performance comes out to a 0-100 km time of 3.5 seconds, and a top speed of 322 km/h.
If you find yourself thinking that Aston Martin's big bad Vantage is something that you desire, then you might be disappointed to discover that all 333 models destined for production have already been spoken for, as is so often the case with exclusive car launches.
This V12 Vantage is the final descendent of its lineage, and marks the end of an era in which Aston Martin have fitted their biggest engine into their smallest and most sporting model, 15 years on from the original. "Now it is time to bring this bloodline to a close," said Aston boss Tobias Moers.