Being no strangers to power or performance, it might not come as a surprise that Aston Martin has launched a hardcore variant of its luxury SUV, the DBX.
Introducing the DBX 707, a 707ps (697bhp) carbon clad monster that puts the sport in Sports Utility Vehicle.
This thing is frighteningly fast for its size, as the full fat Aston SUV reaches 100km/ph in just 3.3 seconds before going onto a top speed of 310km/ph, leaving its competitors (perhaps most noteworthy of which being the Lamborghini Urus) in a cloud of dust.
To achieve such speeds in something the size of a small bungalow required the good people of Gaydon to re-engineer the DBX's AMG derived 4.0 litre V8 engine, while also bolstering on two ball-bearing turbochargers for a power hike of an extra 155bhp.
Of course, there is more to speed than just power. The beefed up DBX benefits from a new nine-speed wet-clutch gearbox with automatic and manual modes that allows for faster shifts, and a completely new quad-exit active exhaust system.
The exterior of Aston's brawnier SUV is noticeably different too, as the more aggressive front fascia boasts a gawping grill and a pedestrian friendly front splitter.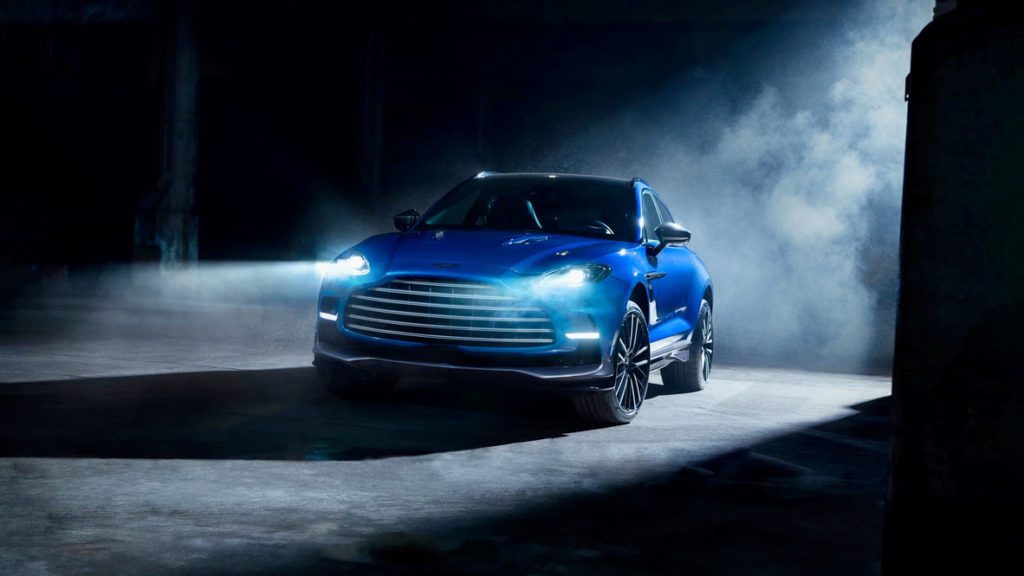 The rear of the machine has also been reworked, with a new rear fascia put in place to make space for that fancy quad exhaust system and a sizeable diffuser.
For what is usually the case for primo versions of already expensive cars, the DBX 707 is actually a hefty upgrade over the base DBX, and the price is only up by 30 thousand euros for a bargain starting price of £189,000.
Aston says production will begin in the first quarter of 2022, with initial customer deliveries expected to follow in the second quarter.
Indeed, the DBX 707 is the fastest and most powerful SUV ever to exist, even ahead of what Porsche, Bentley and Lamborghini have offered.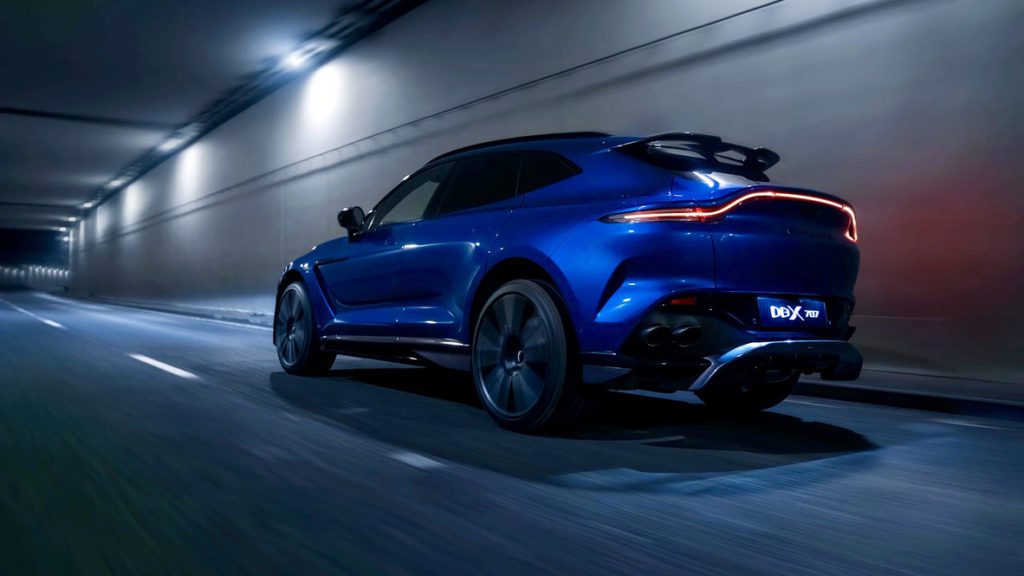 However, it's no secret that the automotive industry is ever-changing, and Ferrari of all marques may take the fastest and most powerful SUV crown off Aston sooner rather than later.
The iconic Italian marque is set to upset traditionalists and please consumerists with the launch of their own SUV, the Ferrari Purosangue, which is destined to hit the production line in 2022 and be delivered to customers in 2023.
While little is known as of yet, one thing that we can be sure of is the fact that the fattest Ferrari of them all will be rapid, and perhaps rapid enough to become the next 'fastest and most powerful SUV' ever.