The Aeromobil flying car featured in the 2017 edition of Top Marques Monaco, and after garnering much excitement, faded into obscurity as a 'new-fangled' concept.
However, Aeromobil's original inventor and designer Stefan Klein left that company in 2016 and has been working on something very exciting in Slovakia.
The 'AirCar' is a dual-mode car-aircraft vehicle that has just been issued the official Certificate of Airworthiness by the Slovak Transport Authority.
The certificate was issued following the successful completion of 70 hours of rigorous flight testing compatible with European Aviation Safety Agency (EASA) standards, with over 200 takeoffs and landings. Look at it go below:
Takeoff and landing procedures were reportedly achieved even without the pilot's need to touch the flight controls, making for an accessible flying and driving machine.
The AirCar possesses two seats and is powered by a not so hefty 160bhp 1.6-litre BMW engine, which allows flight up to 8,200ft and a cruising speed of 118mph. Once the flight is complete and the AirCar has landed, its wings and tail fold away automatically for road driving.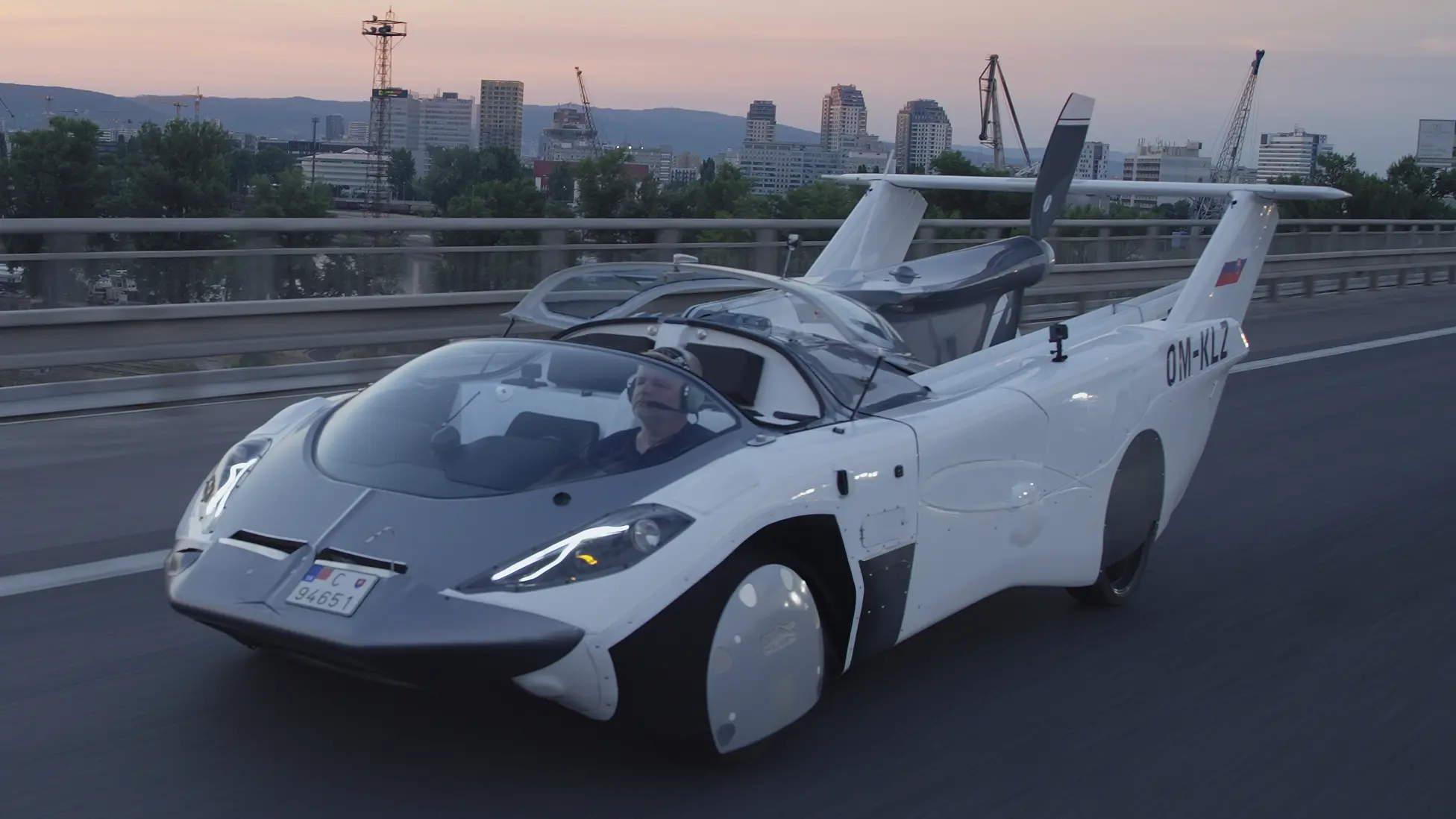 "AirCar certification opens the door for mass production of very efficient flying cars. It is official and the final confirmation of our ability to change mid-distance travel forever," said Professor Stefan Klein, the inventor, leader of the development team and the test pilot.
"Fifty years ago, the car was the epitome of freedom," says Anton Zajac, the project co-founder. "AirCar expands those frontiers, by taking us into the next dimension; where road meets sky."
Discover more about the AirCar, and the man behind it on the Klein-Vision website.