A Slovak businessman who served as Monaco's honorary consul to Slovakia and who is now the subject of an international arrest warrant has surfaced in Dubai.
The circumstances of his discovery are rather bizarre, because it was as the result of an Instagram post by fans of Monaco driver Charles Leclerc. Miroslav Vyboh was recognised on the photograph sitting with Leclerc, his brother Arthur and others at the Caviar Kaspia Dubai restaurant.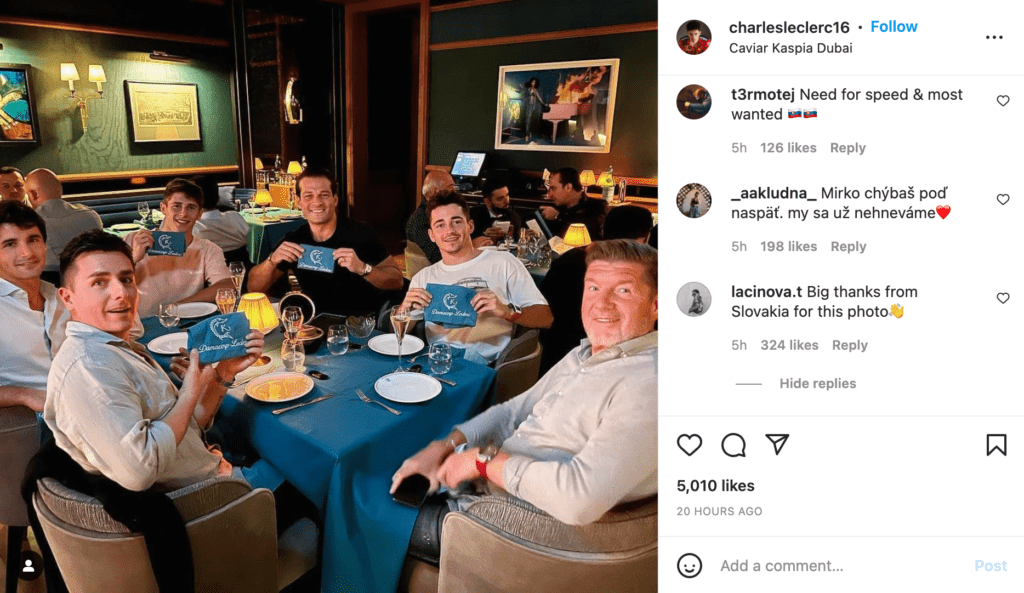 Although Vyboh has never been an F1 Ferrari driver, he has driven in the Ferrari Challenge series, as has his son, Matus. https://www.ferrari.com/ru-RU/articles/open-mic-miroslav-and-matus-vyboh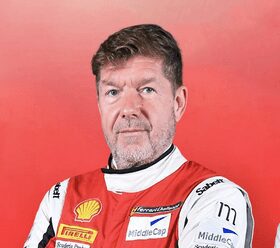 Vyboh was charged in Slovakia with bribery and corruption in his absence in August, along with the former president of the Financial Administration (FS) of the Slovak Republic Lenka Wittenbergerová and the former state secretary Radko Kuruc, and former FS head František Imrecze. The sums involved are believed to be in the tens of millions of euros.
Reporting on the photograph on Thursday, December 9, Slovak daily newspaper Dennik N wrote "The photo confirms the suspicions of law enforcement authorities that Vyboh is hiding in Dubai from prosecution.
"Although the United Arab Emirates does not have an extradition agreement with Slovakia, in most cases the refuge countries cooperate with the countries of the European Union, as they want to have good relations with them. However, it is still the case with a federation of monarchies that ruling families have the absolute say…" added Dennik N, in reference to the United Arab Emirates.
The businessman was very closely associated with former Slovak prime minister Robert Fico, who was forced from office following the murder of a young investigative journalist in Slovakia who came close to establishing direct links between government ministers and organised crime figures.
The position of honorary consul to Slovakia is vacant, according to the Monaco Government. However, on his company websites Vyboh continues to claim he holds the prestigious position.
His company boasts of offices in Prague, Bratislava, Luxembourg, and Monaco, as well as London. https://middlecap.com/partners-bio/miroslav-vyboh-en/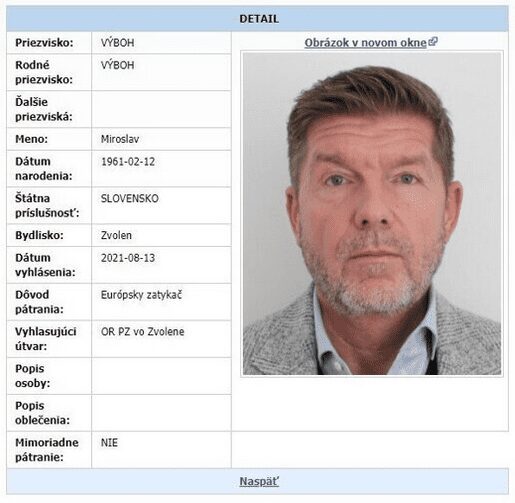 In June 2020 Vyboh's company MiddleCap opened an office in Monaco at 3 ave. de la Madone. Its stated purpose, as published in the Journal de Monaco on September 25, 2020, is: "…mainly abroad and incidentally in the Principality of Monaco, on behalf of companies and professionals third parties or belonging to the MiddleCap Group and in particular in the field of international trading: the provision of all advice and services, including (but not limited to) market research, budget analysis and sales and cost monitoring, customer development and distribution networks, project management, 'introduction of business, intermediation and various administrative tasks, excluding any regulated activity; exclusively in this context, the commission on negotiated contracts as well as any communication, public relation and marketing service related to the activity. And generally, all commercial, industrial, financial, movable and real estate transactions that may relate directly or indirectly or property relating to the above corporate purpose." The company is in the form of a limited liability entity with registered capital of 15,000 euros.
The photograph of Vyboh relaxing in Dubai has caused a major scandal in Slovakia.
© NEWS sarl. Words and images on this site and in our daily newsletter Good Morning Monaco are protected by the Universal Copyright Convention unless otherwise indicated and must not be re-used, rewritten or re-published in whole or in part without the written consent of NEWS sarl, a Monaco company.
MAIN PHOTO: Miroslav Vyboh with the Leclerc brothers, Charles and Arthur, and others in a Dubai restaurant ahead of the Abu Dhabi Grand Prix on December 12 Instagram fan post