After many months away from her husband and children, Princess Charlene could return to the Principality soon.
The Princess has remained grounded in her home country of South Africa since May, as a result of an ear-nose-throat (ENT) infection. In a more positive turn of events, Princess Charlene underwent a successful operation earlier in October, which should allow her to return to her family in Monaco.
Speaking to People magazine, HSH Prince Albert said that "She's in good form and much better spirits," adding: "She will be here way before the (Monegasque) National Day, November 19."
The Prince went on to say that he hopes his wife will be able to join him at an earlier date, on November 13 for a trip Dubai's World Expo. However, the sovereign cautions that "we'll make that decision at the last minute."
On Tuesday, October 26 the Princess took to Instagram to share some unfortunate news with her followers, revealing the death of her beloved Chihuahua.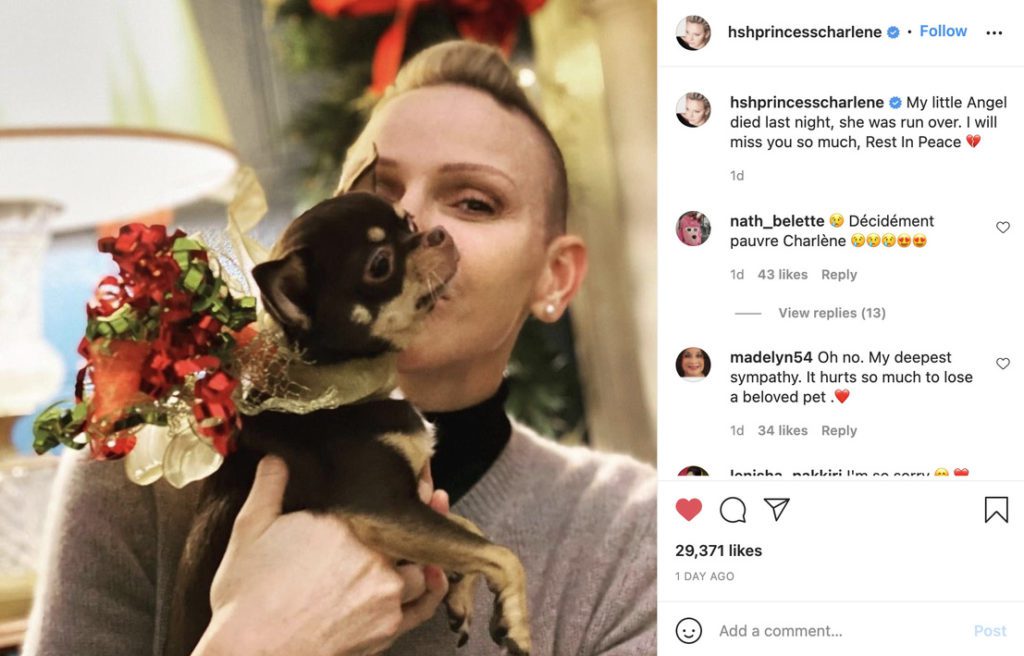 "My little Angel died last night, she was run over. I will miss you so much, Rest in Peace 💔" wrote the Princess.
Featured image courtesy of the Palais Princier de Monaco