Each week we get to know Monaco a little better through the eyes of its residents. Answering our burning questions this week is the lovely and dynamic Caroline Frisenberg. Caroline, originally from Sweden, has lived in Monaco since 2001. She is a partner in Kennedy Executive Search and the MBA Career Coach at the International University of Monaco. www.frisenbergassociates.com
---
I get my morning coffee and croissant here
I don't drink coffee but I love my tea. I really like to have my tea with me on the go, so I bring a small thermos that I sip on whilst on the bus, driving or even walking to work.

2. My favourite lunch spot
Most days I normally eat at home or the office, but Beef Bar is my favourite Friday treat. I love their meat with a glass of wine, it is a great way to ease into the weekend. My husband is always my preferred lunch date.

3. Best Friday night aperitif
The American Bar has just the right ambiance, style and sets the scene for a great night out. It is an experience just walking into the Hotel de Paris itself and then to receive great service by the staff working there, it always makes me feel appreciated and well taken care of. A glass of champagne is my go-to drink before dinner. It is perfect for all occasions.

4. Annual event I never miss
It's not an event, but I really like to have hot wine (Gluwine) around Casino Square in the month of December. Christmas is my favourite holiday of the year and having this drink outside in the cold and dark with all the Christmas lights and decorations make me so happy.

5. Favourite time of year in the Principality
October, because it's the month I got married. We had a fairy tale like wedding in Monaco in 2008. My husband and I were married at the Mairie's on Friday and then walked down the aisle in the Monaco Cathedral the next day. The weather was so beautiful; warm, sunny, and with a clear blue sky, just like so many days in October. It is warm but not humid or sticky, as in the summer. That is what I like the most.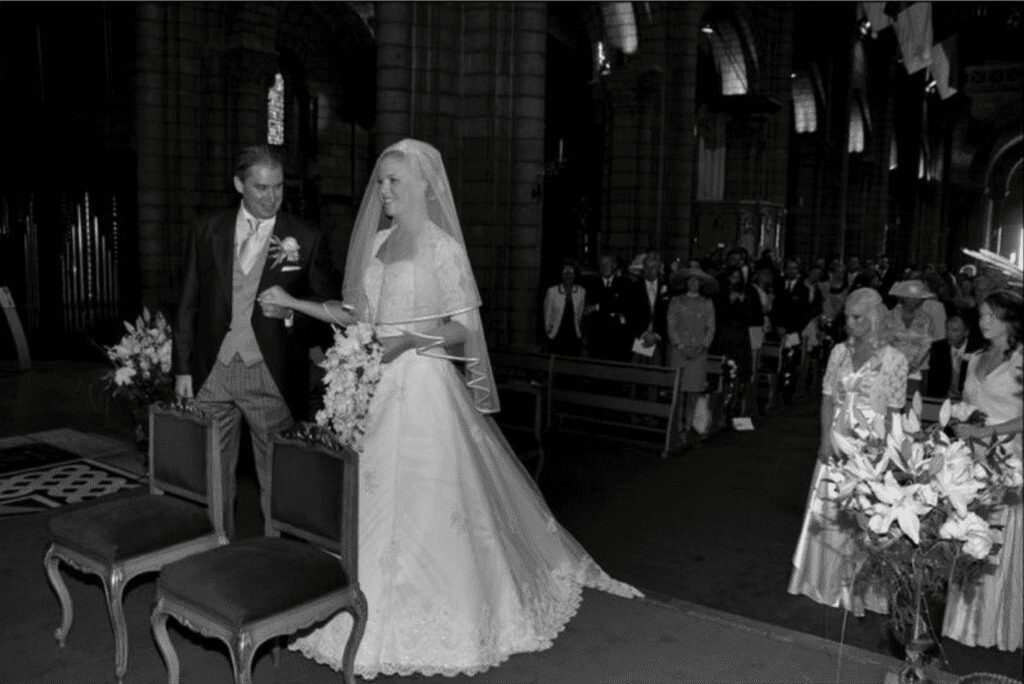 6. My best Monaco workout
BoostMonaco, the best calorie burn for your buck!

7. Where I go/what I do for "me time"
I take a walk on the Rock, it's so beautiful and quiet. The lovely gardens give me energy and peace at the same time.

8. My go to shop for last minute gifts
The HealthStore in the Metropole for little treats, great for men or women.
9. A hidden gem I'm willing to share
The beach in Roquebrune. The water is so clear and there is even a little cave you can swim to. I love the beautiful walk from there around Cap Martin too.

10. Best day trip out of town
San Remo. I enjoy the cute, cobblestone alleys filled with small shops and boutiques, and we end with great lunch at La Pignese or Mare Blue. We toast any finds or saves with a glass of prosecco, followed by white wine served with a grilled branzini.

11. The one thing I would change about Monaco if I could
Make Monaco more digitalised and easy to get around. Things have changed since 2001 but there is still a long way to go getting to rid of signing papers and cheques and other paperwork.

12. The Shout Out
The Estoril Coiffure, they are so sweet, and such great service. Always a pleasure.