Tuesday 27
'Tout ce que nous reste de la révolution, c'est Simon' at the Fort Antoine Theatre
The Collectif l'Avantage du Doute will take to the stage of the Fort Antoine Theatre on Tuesday, July 27, to perform their very own play, 'Tout ce que nous reste de la révolution, c'est Simon'.
The performance will begin at 21:30 with free entry, but just make sure to reserve your tickets at the Princess Grace Theatre beforehand. For further information on the Fort Antoine Theatre website, click here.
---
Thursday 29
Hyleen – live at La Note Bleue
French singer Hyleen will perform in front of diners of the Note Bleue restaurant, located at the heart of the newly unveiled Larvotto promenade. Joining La Note Bleue in hosting the event is wine company Gris Blanc and winery Gérard Bertrand.
The musical performances will begin at 21:00 on Thursday, July 29, and Friday, July 30, and will last for two hours. Further details can be found on the event's Facebook page, available here.
---
Friday 30
'Voyage Voyage' at the Fort Antoine Theatre
The 51st edition Fort Antoine Theatre season returns this week with another theatrical delight. The Le Yang-Tsé-Kiang production company will perform 'Voyage Voyage' on Friday, July 30.
The performance will begin at 21:30, and as is the case throughout this season, entrance is free. Tickets must be reserved beforehand at the Princess Grace Theatre.
For further information on the Fort Antoine Theatre website, click here.
---
Saturday 31
Stas Mikhailov, Artik and Asti – Monte Carlo Sporting Summer Festival
The Monte-Carlo Sporting Summer Festival offers a completely Slavic evening of musical entertainment in the Salle des Étoiles on Saturday, July 31.
Russia's most popular singer, Stas Mikhailov, will take to the stage during this dinner show, as well as contemporary duo Artik and Asti. Doors will open at 20:00, while the concert will begin at 22:30.
Further details can be found on the Monte-Carlo Live website, accessible here.
---
Sunday 1
Russian music with 4 hands
The 16th International Organ Festival of Monaco kicks off the month of August with another special concert on Sunday, August 1. Yanka Hekimova and Leonid Karev will combine their musical talents to perform a selection of Russian music including that of Tchaïkovsky and Rachmaninoff.
The concert will commence at 17:00 at the Monaco cathedral, and doors will be open to allow free entry to the public. To discover more about the organ festival and this particular concert, click here.
---
Ongoing
Sergio Fermariello 'Inventum' Exposition – at the Galerie Adriano Ribolzi
Until the end of August, this exhibition continues to relate the story of a unique and daring encounter between four artists with different horizons. Fermariello's works are paintings with figures that can be interpreted as warriors.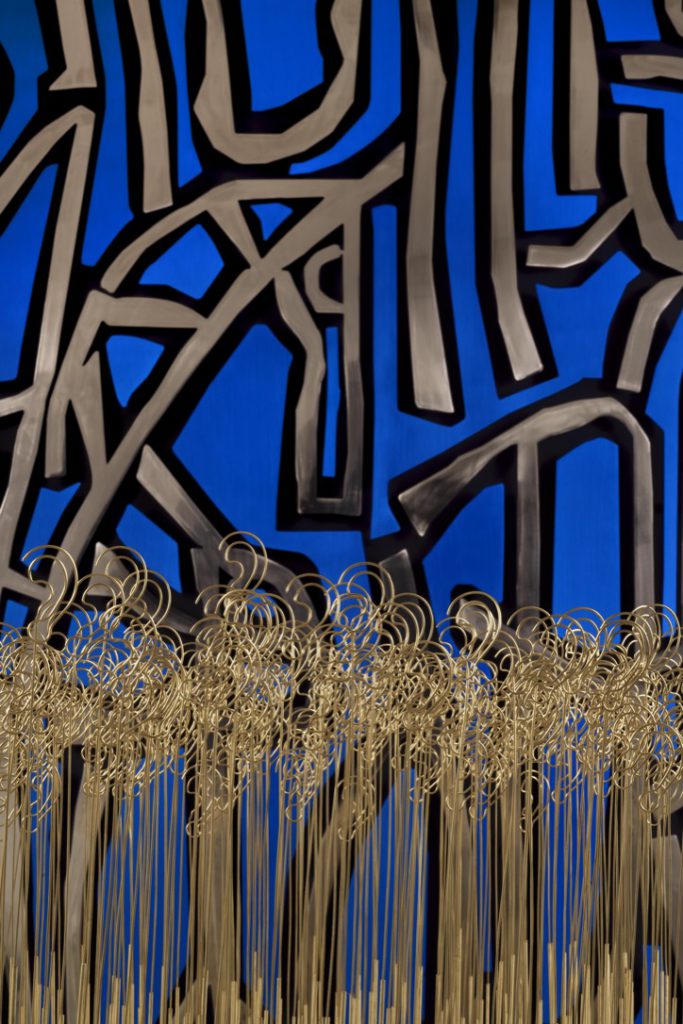 "For this second part of the Centenary of Maison Ribolzi, it is with the same passion, with the same commitment that I invest in the search for renowned artists offering interesting and high-level works and creations.
Sergio Fermariello, one of the leaders of contemporary Italian artists, corresponded perfectly to my wish and I am happy to welcome him within my walls. His three-dimensional paintings-sculptures use primitive figures of the warrior on horseback combined with resolutely modern materials, in the form of an archaic figurative writing.
For this exhibition, Fermariello also surprises us with two installations similar to wheat fields, but which, for those who are attentive, are in reality listening undulating fields, an invitation to listen to Oneself and the world around." – Adriano Ribolzi
---
Alberto Giacometti exhibition – at the Grimaldi Forum
The Grimaldi Forum's big summer event continues with a retrospective exhibition of sculptor and painter Alberto Giacometti's work, until August 29.
Organised in association with the Giacometti Foundation, this exhibition focuses on every period of the artist's career and every medium that he used in the creation of his art.
The exhibition brings together over 230 pieces of work, including masterpieces, which are accompanied by photographs and films to paint the full picture. Visitors will be treated to discoveries in every direction, as part of the journey which has been orchestrated by curator Émilie Bouvard, the Giacometti Foundation's Director of Collections and Science.
---
Diane Venet artists' jewellery exhibition – at the Grimaldi Forum
Diane Venet is exhibiting her collection of artists' jewellery at the Grimaldi Forum, until August 19. This collection consists of more than 200 small and precious works of art from Picasso, Kapoor, Indiana, Koons, Braque and Dalí to name just a few.
With the help of other collectors, Diane Venet's collection presents several aesthetics from artists of all generations, from around the world. The exhibition will be held in the Indigo Hall of the Grimaldi Forum, every day from 10:00 to 20:00. Tickets will cost six euros per person. To discover more about the collection, click here.
---
Featured image: The glamorous Salle des Étoiles, providing dinner and a show under the stars