The Direction de l'Aménagement Urbain (DAU) will change the traffic pattern around Place Sainte Dévote from June 12 until the end of September, 2021.
During this test period, traffic on Avenue J.F. Kennedy will be two-way and a roundabout will be installed at Place Sainte Dévote.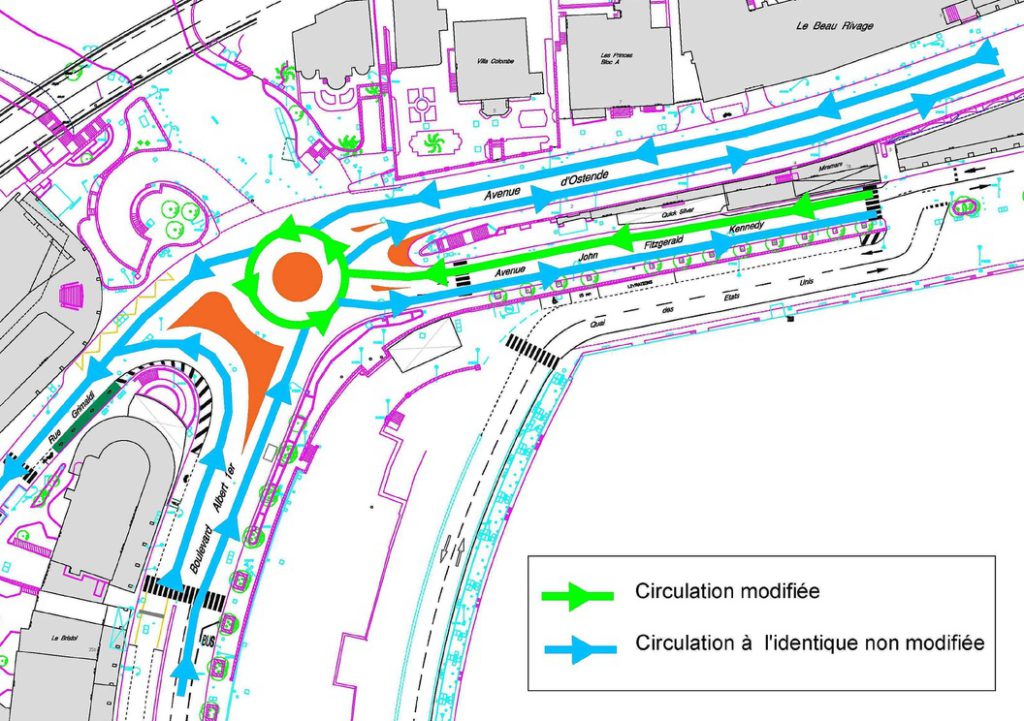 These improvements are intended to facilitate and streamline traffic in this area, which is often affected by the closure of the Route de la Piscine during events.