On Tuesday, March 23, the International Hydrographic Organisation (IHO) and the International Commission for the Scientific Exploration of the Mediterranean Sea (CIESM) renewed their scientific cooperation agreement for the next four years.
The agreement will provide a framework active cooperation between the two intergovernmental organisations, which are both based in the Principality and dedicated to marine sciences.
Secretary General of the IHO Dr Mathias Jonas underlined the synergy of the two organisations, which are both "committed to increasing our knowledge of the oceans through regional and international cooperation".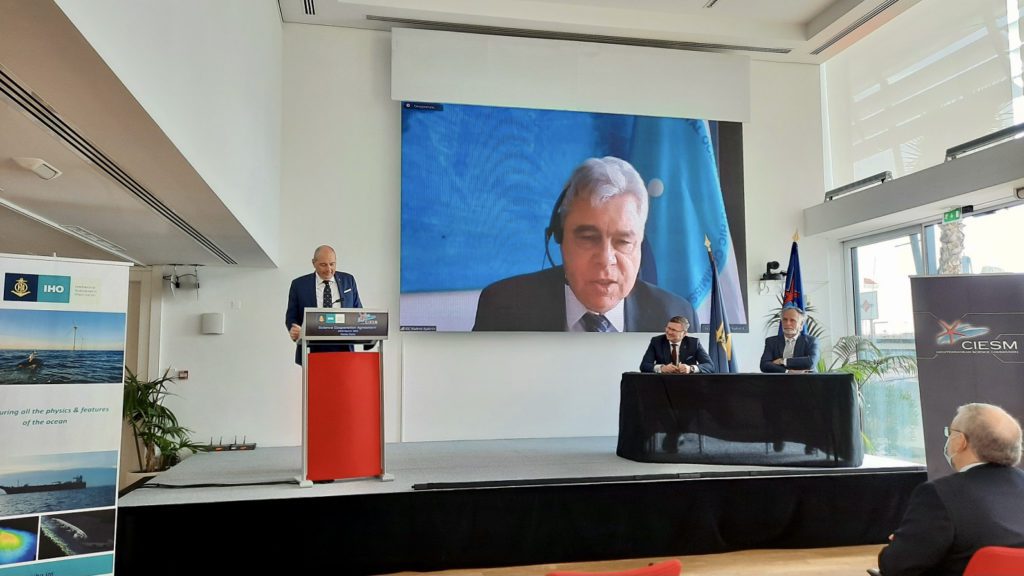 The IHO and the CIESM decided to sign the renewal of their Memorandum of Understanding in the Yacht Club of Monaco during the 2021 Monaco Ocean week (MOW) as a tribute to the visionary decision of the Grimaldi Family to welcome the two organisations to Monaco, and to the hospitality of the Prince's Government throughout their respective histories.