An extraordinary meeting of the National Council on Wednesday evening provided members the opportunity to express their views on the handling of the coronavirus emergency in the Principality.
Overall, the National Council supports the handling of the pandemic. Attention was drawn to the need for vigilance in dealing with violence within the family, and also to the importance of counteracting "unjust" attacks in the media on the image of the Principality.
The Council's main focus was on the importance of the vaccination programme, which "will be the key to ending this epidemic."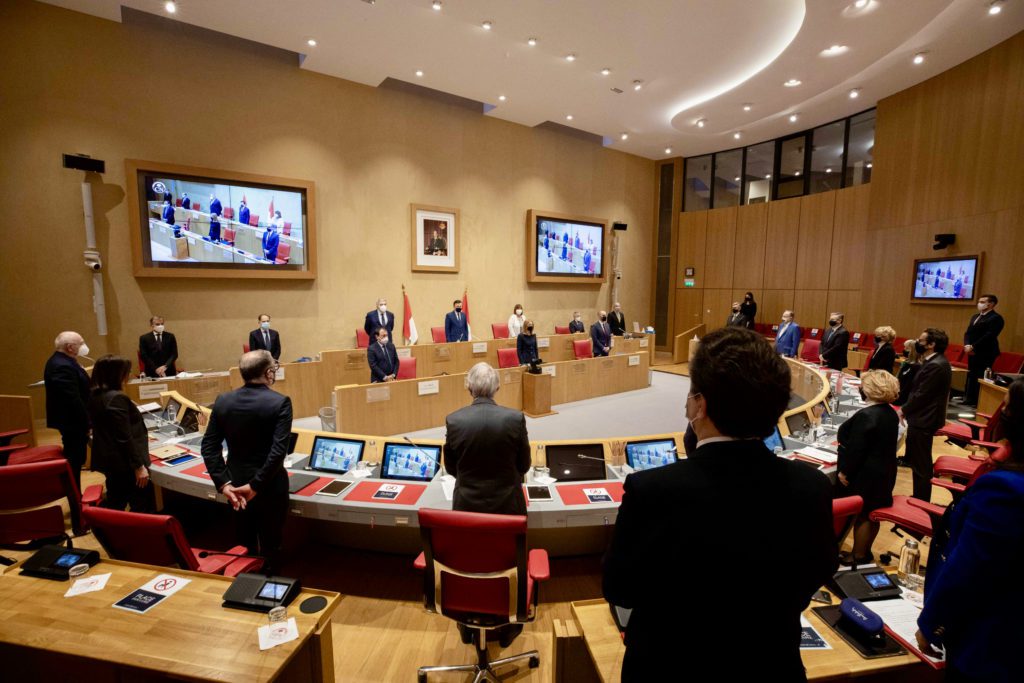 The motion passed by the Council said that inoculation of the greatest number must be the top priority. The Principality can be a real model for others to follow.
Minister of State Pierre Dartout, sitting alongside President of the Council Stéphane Valeri, said that a further 5,850 doses of vaccine had been delivered this week, in addition to other shipments already announced.
Photos courtesy of the National Council, featured image: Minister of State Pierre Dartout sitting alongside President of the Council Stéphane Valeri