HSH Princess Charlene of Monaco shared a series of fun photographs with HSH Prince Albert, their two twins and a few family members. The princely family appeared to be thoroughly enjoying the festive spirit in the photos, which were shared to Instagram on Saturday, December 26.
In the first photo, the royal family were joined by Prince Albert's sister Princess Stephanie and her children, Pauline Ducruet, Camille Gottlieb and Louis Ducruet with his wife Marie. The second snap sees an appropriately festively-dressed Prince Albert with his two six year-old children, Prince Jacques and Princess Gabriella.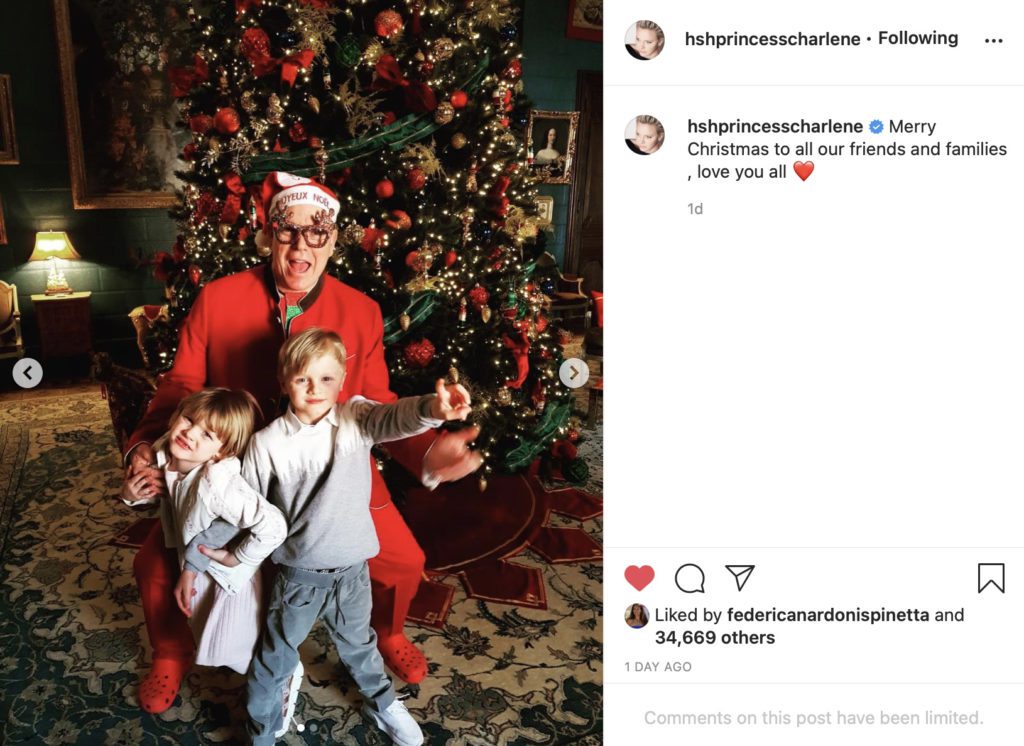 It is difficult to not appreciate the Father Christmas-esque theme, complete with matching red Crocs, which the Prince pulled off with a serene sense of style. The family's pup, who too was dressed with Christmas in mind, also made a regal feature in the final snap.