Monaco resident and perhaps more famously Formula 1's seven-time World Champion Lewis Hamilton is now set to receive his knighthood in Britain's New Year Honours. The Brit has achieved a serious amount of success in the pinnacle of motorsport since he first took to the steering wheel with McLaren in 2007. Hamilton's achievements even extend beyond the race track as he has championed diversity throughout his sport and continues to do so, yet many Britons are in disagreement with the decision to knight him.
Former Labour cabinet minister Lord Hain, who serves as Chair for the All Party Parliamentary Group for Formula One, has twice written to Prime Minister Boris Johnson calling for Hamilton to be honoured with a knighthood. "Lewis is not just a serial champion, he is actually the biggest British sporting star in the world by far. It is long overdue." said Lord Hain, adding that "The fact that his background is so humble, and the fact that he is black, just adds to his incredible achievement."
Unlike most drivers in Formula 1, Hamilton started from humble beginnings, with his father having to work up to three jobs to support his son's passion which soon became a career for the history books. On November 15 Hamilton stormed the Istanbul Park Circuit to win the Turkish Grand Prix and his seventh world title, equalling the record set by the legendary Micheal Schumacher. In light of this, PM Johnson was told it would be totally wrong to deny the Briton a knighthood because of his tax status. Hamilton primarily resides in Monaco.
This set off many individuals who believe that, as the wealthiest driver in the history of the sport, Hamilton should first live and pay tax in the UK to be eligible for a knighthood. However, HMRC's UK Income Tax Liabilities Statistics, published in 2019, place Hamilton among the top 5,000 highest taxpayers in the UK. Coming back for more, Hain added that "For more than half of the year Lewis' job takes him around the world. He pays tax in a number of countries, and he also pays a great big lump of British tax, too. He has a residence in Britain and is proudly British so it should not be an issue."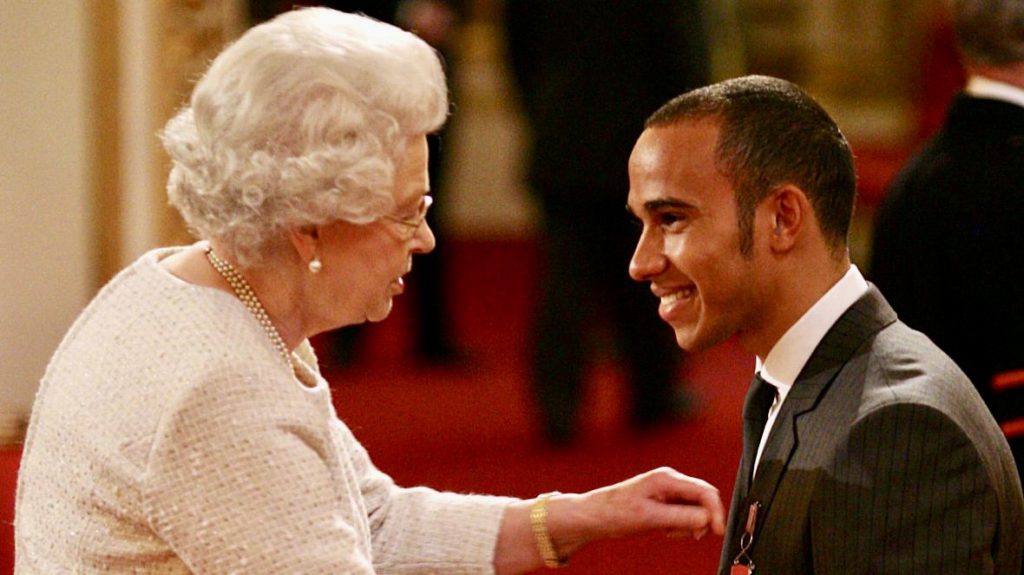 Hamilton was awarded an MBE by the Queen of England in 2008 following his first championship win. Since then, the now 35 year-old British driver has gone on to rewrite the history books of the sport. As a result of his phenomenal skill behind the wheel, Hamilton is often blamed by some Twitter users for ruining the sport, but such monumental records can only be broken by an era of dominance such as his. Often untouchable on the track, Hamilton has more podiums and victories to his name than any other driver ever, and this alone is surely deserving of such an accolade.
Featured image: Lewis Hamilton celebrates one of many victories at Silverstone in front of the Union Jack