After many postponements, the Principality's first ever nanosatellite is scheduled to launch on September 1, marking a historic orbital first for a country with a surface area of ​​only 2.08 km². The nanosatellite was originally scheduled to be launched from Kourou, Guyana on March 24 but a combination of the coronavirus pandemic and unpredictably unruly winds resulted in a six-month delay. Orbital Solutions Monaco boss Francesco Bongiovanni said that "This time, I think it's the right one. The countdown has begun!" – adding that the predictions have never been so good.
If all goes to plan, the Nanosatellite "OSM1-Cicero" will enter space on the evening of September 1, having hitched a ride aboard a Vega Launcher with 20 other nanosatellites of varying nationalities and purposes. The rocket is described as a "light launcher" by the European Space Agency despite standing 30 metres tall and weighing 136 tonnes. The "OSM1-Cicero" was constructed in Fontvielle by OSM and will soon sit among the stars.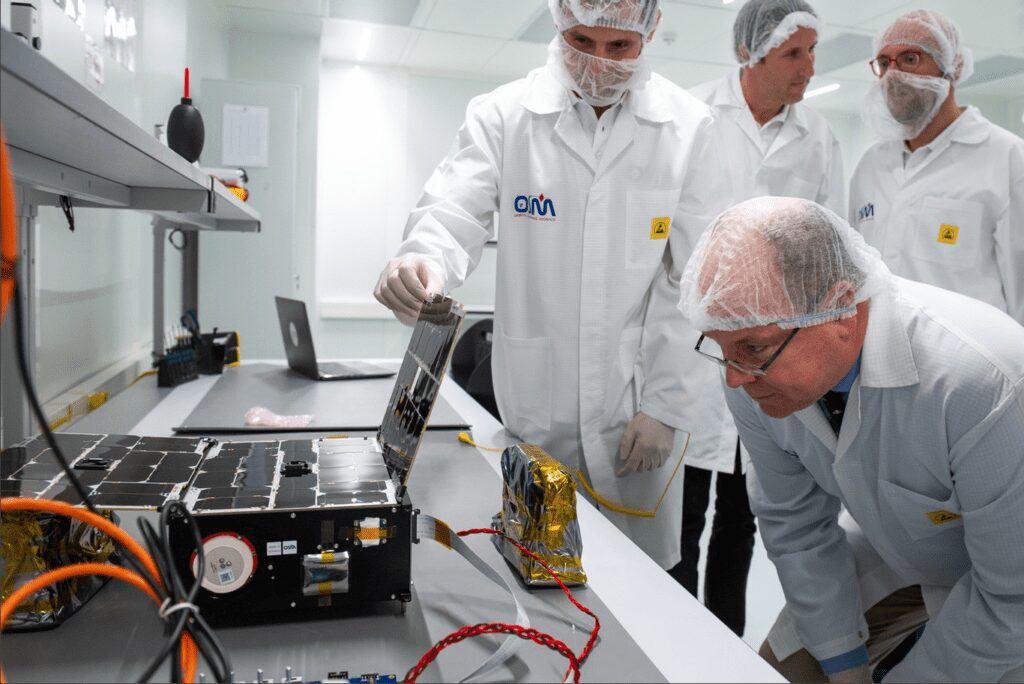 The mission of the Monegasque machine is to collect raw climate data which it will then relay to customers immediately. Stationed 430 km above sea level, the small satellite carries "the world's most sophisticated miniaturised 'radio occultation' device, originally designed by NASA, which enables very precise atmospheric climatic measurements." The sophisticated systems on board have opportunely undergone updating since the cancellation of the initial launch, but this delay meant that "OSM1-Cicero" was earthbound and therefore unable to collect valuable data in order to fund the current development of a sister satellite.
OSM are in with a bit of financial fortune, however, as a contract with the United States Oceanic and Atmospheric Observation Agency (or NOAA) may be on the horizon. Large agencies typically spend 10 to 12 billion dollars on satellites annually in order to gain accurate climate predictions, with the democratisation of space, smaller companies can now provide their own satellite service of providing data to be bought at a fraction of the cost. The small-satellite revolution has begun and Monaco will soon make its mark among the stars.
Featured Image: The European Space Agencies' Vega Launcher, the same rocket which will carry the Principality's small satellite to space
.